Instant 5% Cashback for Online Payments on minimum order Rs. 250 or Above
Protect your family the eco-friendly way.
Switch to Safe and Effective household cleaners derived from natural ingredients.
Products that clean are not always safe for your family.
Why conventional home cleaning products can be harmful to you?
What makes vooki great for your home AND your family?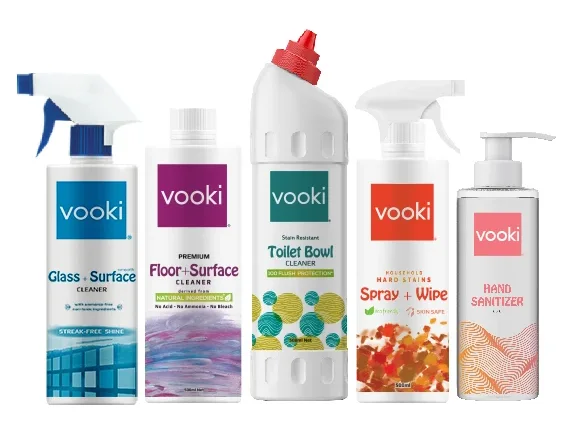 Get vooki's Best Hygienic Products
1 vooki Eco Friendly Floor+Hard Surface Cleaner (500 ml)
Naturally-derived surfactants stir up activity on the floor surface to trap and remove dirt. Suitable for all hard surfaces like glass, marble, shiny polished floor and granite.
1 vooki Streak-Free Shine Glass + Smooth Surface Cleaner (500ml)
Provides streak-free shine on glass & smooth surface with instant action on dirt, greese & grime. Skin-friendly, pH neutral formula that is 100% Ammonia free!
1 vooki 100 Flush Protection Toilet Bowl Cleaner (500ml)
Made with 100% bio-degradable and human-friendly green chemicals. Provides stain-resistant protection for up to 100 flushes*. It has no fumes and does not give out a pungent smell
1 vooki Household Hard Stains Spray + Wipe (500 ml)
A Powerful Skin-safe Cleaner for hard & tough stains like kitchen oil stains, food stains, heavy grease, permanent marker, etc.
1 vooki Electronic Components Cleaner (500 ml)
A distinct formula for electric/electronic components that dries instantly, leaves no residue, and makes the components immune to other foreign particles.
1 vooki Germ Shield - Disinfectant Spray With 14 Days Protection (500 ml)
Vooki Germ Shield is a High performance disinfection shield that works on auto pilot mode, round the clock for 14 days, consistently defending & killing germs.
Become a forerunner of eco-friendly made-in-india products!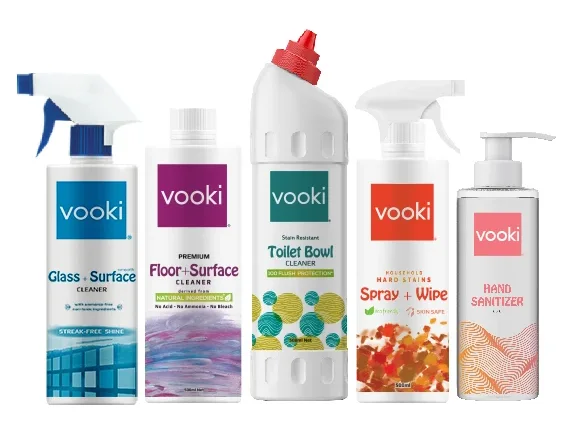 Every day, while we clean our home, we expose ourselves to toxic chemicals, most of which are proven carcinogens and allergens. vooki provides a range of natural cleaning products built on the belief that you should not have to choose between what's effective, what's safe for you, and what's good for the planet. By purchasing vooki, you will make a massive positive impact on your health and that of the planet.
Make the switch. It's time you took action!
Save more with vooki Combos!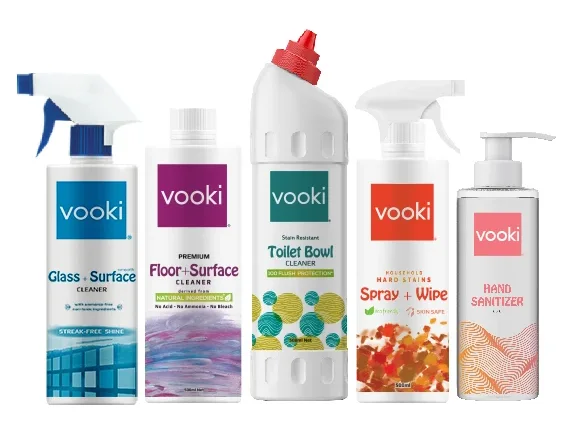 vooki Hygiene Combo 1
vooki pack of 4 combo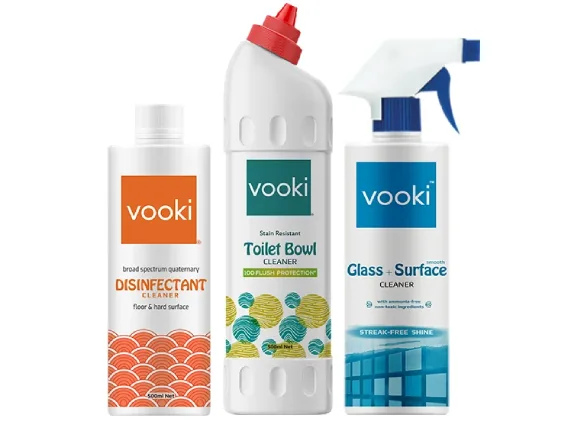 vooki Hygiene Combo 3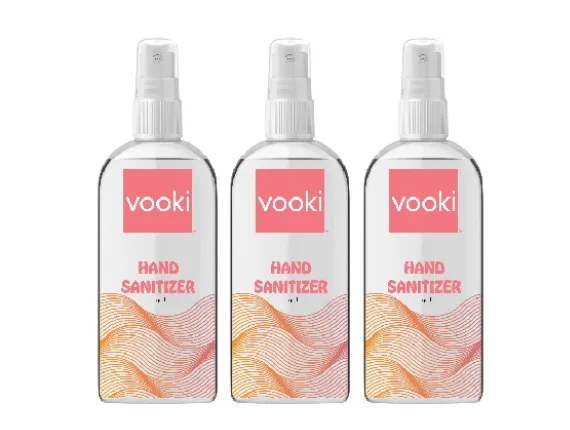 Hand Sanitizer 200 ML Combo (Pack of 3)
Germ Production Combo
Buy 1 Get 1 Offer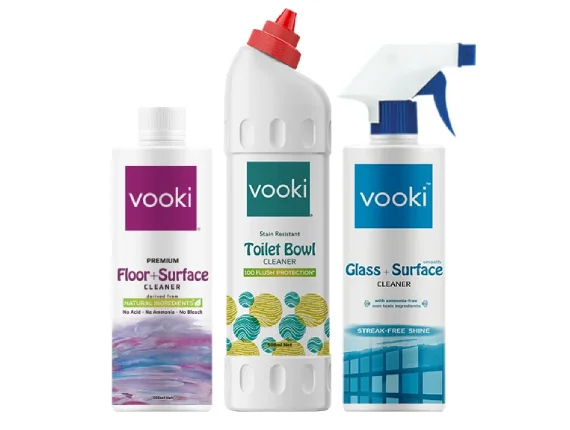 vooki Hygiene Combo 2
Awesome products. Hard stain spray + wipe is the best, awesome results in just a single use. Toilet bowl cleaner is good, results are as expected. Floor cleaner is yet to be use. Will update the review on a later date.
Rachit
Product: Make Your Own Combo
It's a vry helpful spray for kitchen cleaning I love it...
Anitha
Product: Household Hard Stains Spray + Wipe
Excellent product!!! Remove d tough stains easily n safe for d skin too
Kiran
Product: Household Hard Stains Spray + Wipe
Awesome Product
Lohit
Toilet Bowl Cleaner
Excellent Product
John Doe
Product: VOOKI Hygiene Combo
Serving India's Chemical requirements since 1981. Trusted by 7200+ customers in 30+ countries across the globe.